Once while chatting at a local eatery, with friends, Ricky's eyes caught a somewhat worried buddy, Sunayana. Amidst all the fun, Sunayana seemed perturbed and so Ricky went ahead to find out what's disturbing her.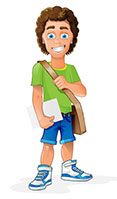 Ricky:
Hey girl! What's the matter with you? Are you ok?
Sunayana:
Oh! It's nothing. I am just worried about my career. Now that I am done with my studies, I have no clue what to do.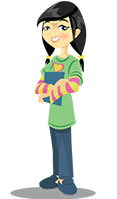 Ricky consoled his friend and took her to Tech Uncle so that he can guide his friend too just like he did to him. After listening to his problem, Tech Uncle had a discussion with Sunayana that went something like the following.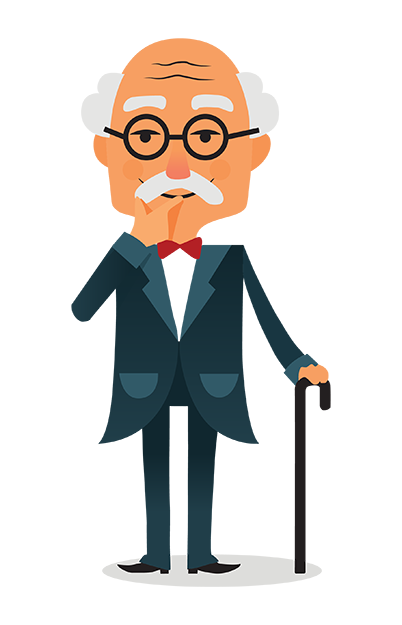 Tech Uncle:
So tell me, Sunayana, what do you like doing the most?
Sunayana:
I love writing. I can spend the entire day with a pen and paper. You know Tech Uncle my write-ups used to get published in all my school and college magazines.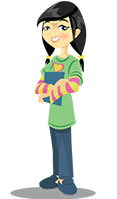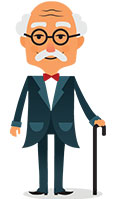 Tech Uncle:
Oh that's fantastic Sunayana! Then what are you thinking about? Pursue a career in writing.
Sunayana:
But. Tech Uncle, it takes immense time to be an established writer. So I don't know whether to follow my heart or be materialistic and opt for something else?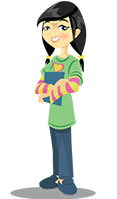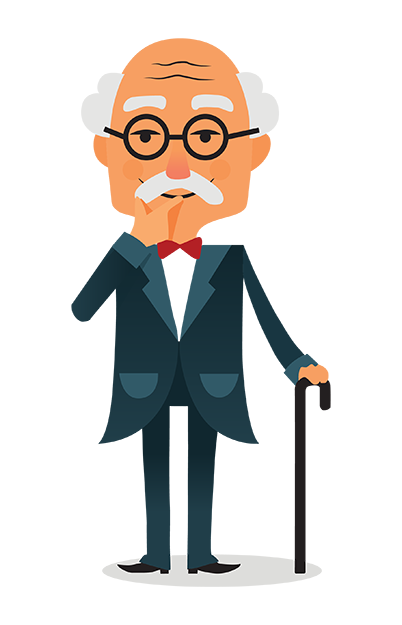 Tech Uncle:
What if I say that you can pursue your heart and have a successful career, both within a short time then?
Sunayana:
What! Really! But how's that possible?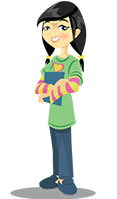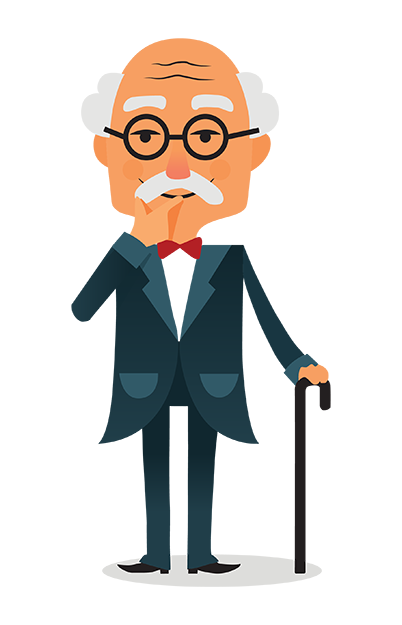 Tech Uncle:
Simple! Be a content writer and once you learn the trade, there will be just no looking back. All you have to do is cultivate your talent further with a premium institute like IMT and use it for generating revenues for the innumerable companies that will be willing to take you in for the position.
And that he said very rightly. Writing has always been a dream job. And content writing is becoming one coveted career option for most youths who want to lead an enviable life by pursuing their dream as their career. Whether it is a big corporate house or a startup venture, every organization, today, requires content writers to survive in the present competitive market.
But for being a content writer, only writing skills are not enough. You have to be a marketing expert, SEO specialist as well as social media butterfly. They are responsible for bringing in the customers who will be attracted to a business if only they are impressed after reading their products and services online.
A good content can generate loads of things like more sales, business leads and ultimately more revenue for the company. Through a good content, the traffic at a particular site can be enhanced, and this leads to more visibility of the business on the web. This is the reason why loads of people are opting for this lucrative career option that combines both technicalities as well as creativity.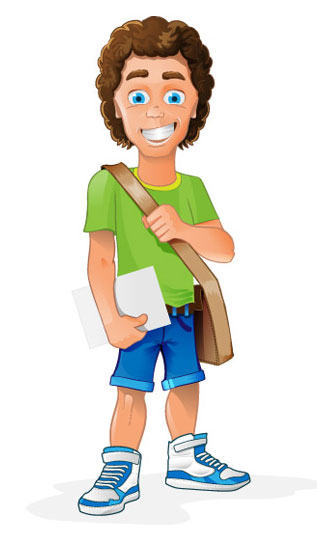 We at IMT, believe that content is the king for any business promotion. That is why our endeavor is to give thorough knowledge to those who will come here for an all round development of content writing. We strive to provide you with an intrusive insight on the various techniques of content writing like the different approaches of SEO friendly content, write-ups, product descriptions, etc. that will enhance the social share. We also provide training on how to make the articles more informative so that the clients could get what they desire.
Here at IMT, we ensure that the students get effective training about how to frame good articles that will be appealing and post our training you will have no problem being placed in any of the reputed firms and be a successful content writer just like Sunayana is today.
Why should you do the course?
Here are few points to show you why this course is necessary so that you get a clear idea of what you are into and what opportunities you may have.
Learn from the industry experts
Avail the course content that is Industry designed and accepted
Learn to create SEO friendly articles/blogs etc.
Be relieved with 100 % job assurance after successful completion of the training
Get all the training within an affordable course fee
Gain exposure to an intrusive content writing class for all types of content in Kolkata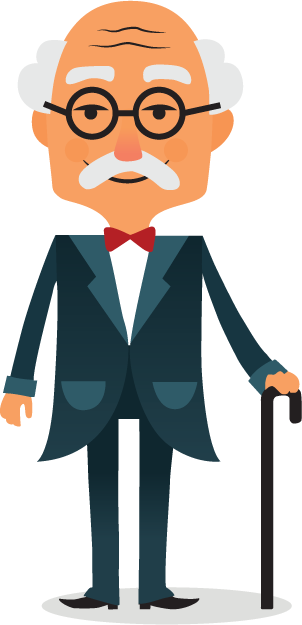 Things you will get to learn – (Modules)
Module 1- Content Writing Introduction
Creating materials that are easy to read and scan
Creating materials that are easy to read and scan
Conveying your message with the web audience in the most convincing way.
Methods of engaging the web readers through engaging content.
Procedure of writing blogs and social contents.
Rules of SEO content writing.
Techniques of presenting e-newsletter.
Enhancement of web content through innovative ideas as well as topics.
Module 2- Blog Writing
People usually write blogs just because they are passionate about writing. But this is not always the case when you are thinking of getting into successful blog writing. Our expert writers teach you to produce useful blogs with the right keyword density.
Facebook engagements with Facebook likes, shares, comments, mentions & # tags.

Module 3 – Writing Articles
Industry pros help to produce articles that are refined with the right amount of keyword density
Module 4 – Writing Press Release
We have well-trained writers who will teach you to write appropriate press releases
Module 5 – Website Content Writing
Here at IMT, students are taught the standard procedures for creating the effective website content. Website content helps in enhancing the rankings of the site.
Module 6 – Products Reviews
This is one of the most important forms of content writing that actually attracts the audience to a particular product or service. So our experts teach the students to make the appealing product or service reviews that will attract maximum customers.
Module 7 – Business Proposals and Contracts
This helps to highlight the strengths, the testimonials, the benefits and the finances of a particular organization. We assist the students in forming the accurate business proposals and contracts.
Module 8 – Blogging, SEO, and Content Writing Technicalities
SEO content writing techniques
What is content curation
Content duplication issue
How to rewrite contents
SEO content writing skills
Content optimization & publishing on Blogs
Content Title and Headings
Content Moderation
Checking content's originality
Why Content is the King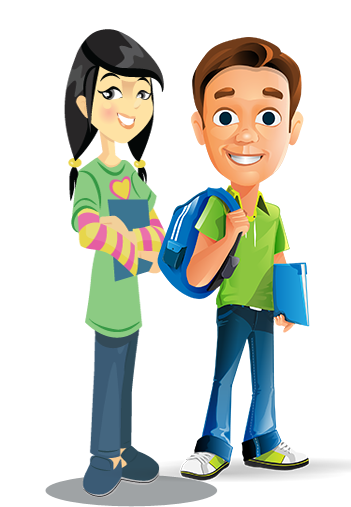 Who should do the Course?
Students aspiring to become content writers
SEO Professionals
Freelancers who want to work on Articles by sitting at home
Professionals dealing with Social Media
Bloggers and Affiliate Marketers
Inbound and Internet Marketers
What you may expect post completion of the course?
Work as a content writer for any IT or Web Development Firm or E-commerce Business
Freelancer who submits content worldwide by simply staying at home
Working as an editor in any newspaper agency or publishing house