Once when Tech Uncle was travelling to his brother's place in Dalhousie, he suddenly came across Ranita, a youngster who happened to be his co-passenger too on the bus. He was sketching on a piece of paper. Intrigued, Tech Uncle went ahead to have a chat with him. But with time, he realised that Ranita was looking for the right career option for himself. The following are excerpts from their conversation.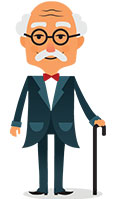 Tech uncle:
Oh Wow! You are quite a good painter, I must say!
Ranita:
Oh! Thanks, Uncle! It's very nice to meet you. I am Ranita .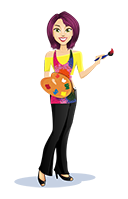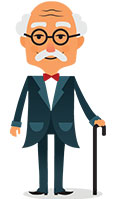 Tech Uncle:
So what do you do? Are you a painter? From your painting skills, it is quite evident that you must be into creativity.
Ranita:
Actually Uncle I m not very sure about which one will be the apt career path for me. I aspire to be in the creative field but don't know for which profession I am made.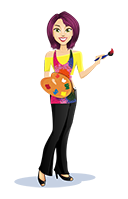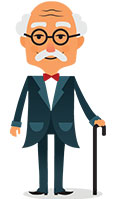 Tech Uncle:
: Dear, you wouldn't know the right job for you until you start exploring the various options. But given the talent that you have showcased, you may easily opt for graphic designing as your career.
Ranita:
Oh! I have heard about it many times but haven't got a clear idea about what it is… Can you shed some light on it?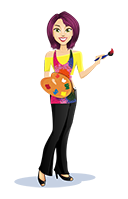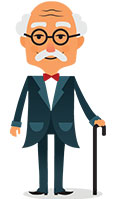 Tech Uncle:
: Oh, why not! Graphic Designers are the visual problem-solvers working in fields like branding, publishing, advertising, digital design as well as packaging. Simply put, from pouring your morning cereals to waiting for the last bus while returning from college everything you look at is the work of the graphic designer.
Ranita:
Wow! Sounds so exciting! Tell me more about it!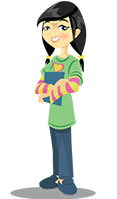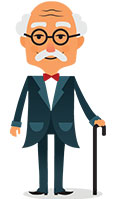 Tech Uncle:
Oh sure! So basically, everything from concert tickets and movie posters to corporate reports, your favourite mobile apps and website – all are reliant on the right design that is capable of grabbing the attention of the consumers by conveying the client's message appropriately to the target audience.
Ranita:
: I just can't wait! Please tell me what am I supposed to do so that I can pursue this as my career.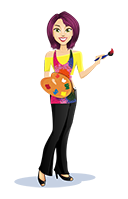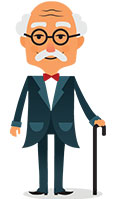 Tech Uncle:
Oh for that you need to have a creative bent of mind that you already have. Now, all you need to do is develop the appropriate skills and put your creativity to the right usage.
And this is exactly what you need to do as a graphic designer. Graphic designing is nothing but the digital version of art. The vital traits of a graphic designer include a creative mindset that blends well with the artistic craftsmanship. The prerequisite for being a successful graphic designer is to have an out of the box thinking capability. Based on that, you have to sharpen your skills so that you can put your creativity to the proper usage.
Here, at IMT, you can enhance your creative proficiency and channel your talent in the proper direction. You will be able to learn the trade from the industry experts and gain the valuable exposure to handling live projects and get an idea of how things work in reality. Thus, with IMT, you will be able to hone your ability and be a graphic designing specialist in no time at all that too at a nominal course fee.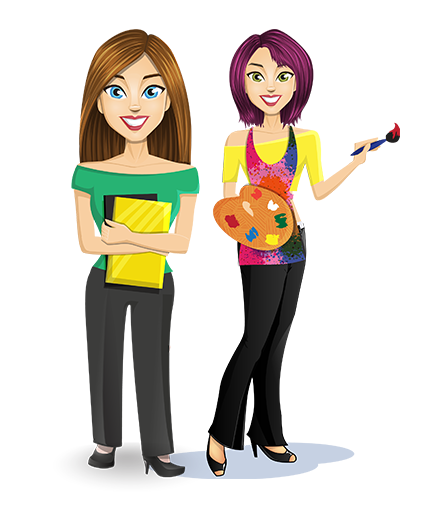 Why should you do the course?
Here are few points to show you why this course is necessary so that you get a clear idea of what you are into and what opportunities you may have.
Avail the State of the art infrastructure for training
Get to learn from the Top-class faculty who are industry pros
Learn from the Up-to-date and globally accepted course materials
Be relieved with 100 % job assurance after successful completion of the training
Get the invaluable experience of handling live projects
Get all the training within an affordable course fees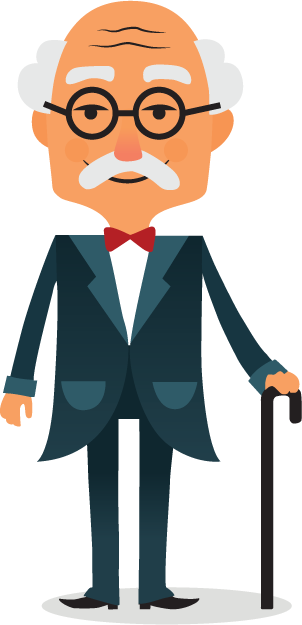 Things you will get to learn – (Modules)
Module 1- Graphic Designing Introduction
Basic Designing
Design Thinking
Color Theory
Creativity Construction
Typography of Fundamentals
What the Future Holds
Module 2- Learn Adobe Photoshop
Usage of the tools
Website Template
Photo Touch Up
Masking
Color Correction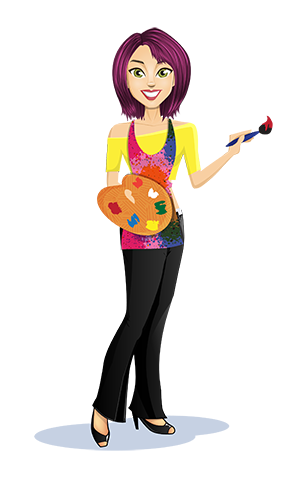 Module 3 – Learn Illustrator
Introduction to the Tools
Usage of the tools
Logo Design
Brochure Design
Flyer Design
Designing Business Cards
Designing Banners
Module 4 – Practical Training
Brand Building and Identity
Production of Print
Designing Advertisement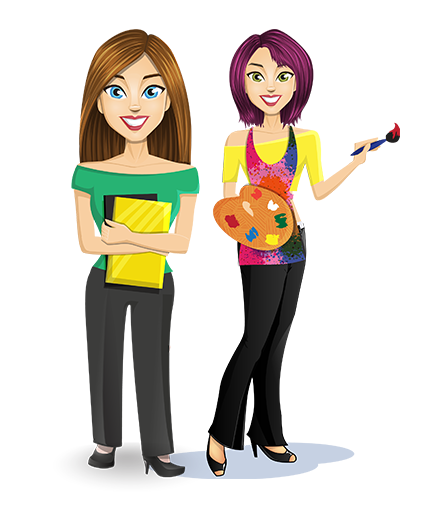 Who should do the Course?
Anyone who has a creative bent of mind is capable of pursuing this course
Students who have a knack towards art
IT professionals who wish to develop their skills further
Artists or painters who want to take their creative capabilities to the next level
What you may expect post completion of the course?
After the successful completion of our graphic designing course, you can expect the following employment opportunities:
Become the Creative Director of advertisement agencies, newspapers or magazine house.
You can be the Layout artists of any firm who are responsible for designing flyers, brochures, etc. for any company
Work as the Brand Identity Designer of any MNC or any other firm
Become a Logo designer of any enterprise
Work as a multimedia designer of any company