Just like Ricky, one of Tech Uncle's niece, Rashmi once came up to him for career advice. She was also very confused and felt helpless about how to choose the correct field where she can set her passion ablaze and get her success assured.
The following are some of the excerpts of his conversation with Tech Uncle.
Rashmi:
Help me out Tech Uncle! After college, I am just feeling at a loss. I am spending all the time hooked up in Facebook and not feeling like doing anything else.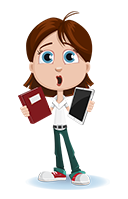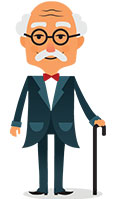 Tech uncle:
Are you happy doing it?
Rashmi:
No and yes. No, because I know it's a sheer waste of time and yes, because I cannot help doing it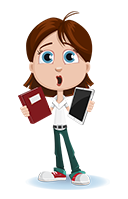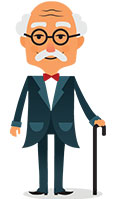 Tech Uncle:
Ha Ha! Who said that it is just a waste of time my child? With the advancement of technology your social networking skills and the number of followers in these websites can help you bag your dream job. Do you know that?
Rashmi:
Really? Are you kidding? Is that true?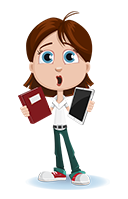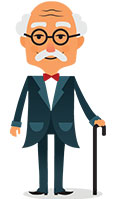 Tech Uncle:
: Absolutely true! Social Media has become a strong and interesting tool where the subscribers are rising by the minute. Undoubtedly, the companies are utilising this interactive platform as an excellent opportunity to stay connected with their present and potential clients.
Rashmi:
Sounds like the one designed for me!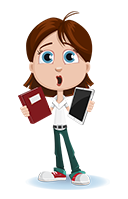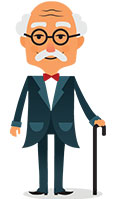 Tech Uncle:
: Then what are you waiting for? Explore your world of opportunities in SMO or Social Media Optimizer. This is one of the most sought after career options today.
Rashmi:
Really? Is there enough scope for growth in this field?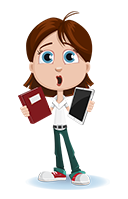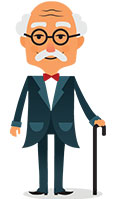 Tech Uncle:
Trust me Rashmi! There are immense possibilities of growth and success if you train yourself with the right institute like IMT.
And so right it is. SMO is nothing but utilizing the social media to attract new customers and retaining the older ones. Social media optimization helps in the promotion of brand names and assists the company to make evident their presence among millions of social media users. With hordes of social media users coming in every day, this is soon turning out to be an upcoming field.
Most of the companies are on the lookout for social media freelancers who will be able to promote their businesses in the social media and in exchange they are willing to pay good remuneration for the same.
This goes without saying that it is quite a lucrative career opportunity where there is a scope for both freelancing as well as consulting, and Kolkata doesn't lag behind in it. SMO professionals today are drawing huge salaries both by working in a particular company and also by freelancing.
We, at IMT, Internet Marketing Training will provide you with the required training that will help you to make a mark for yourself in the industry and aim for the sky by surviving through a tough competition. Social media these days can be used for brand building and promotion by generating enough user engagements. An effective SMO course like us will enable you to become industry-ready and climb the success ladder in rapid strides.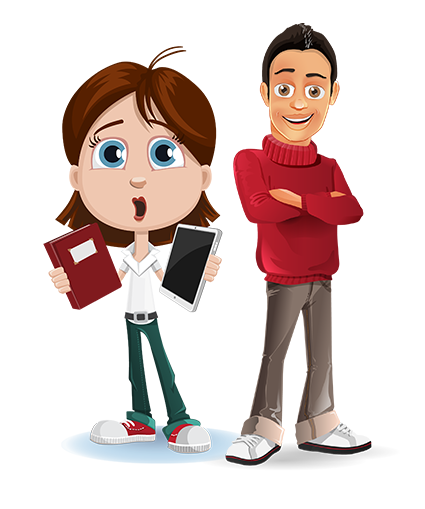 Why should you do the course?
Here are few points to show you why this course is necessary so that you get a clear idea of what you are into and what opportunities you may have.
Avail Industry specific quality study materials
Get to learn from the Industry experts
Get to handle live projects
Learn within affordable course fees
Be relieved with 100 % job assurance after successful completion of the training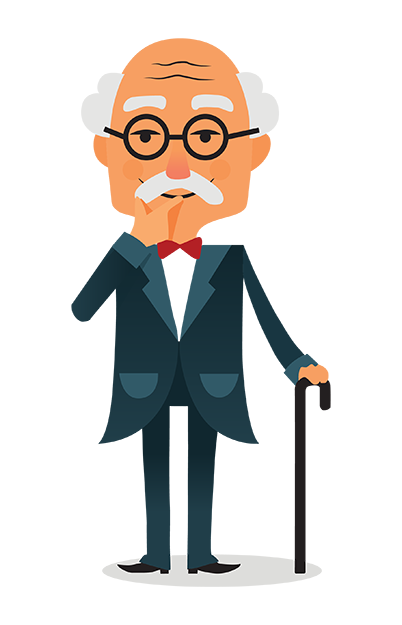 Things you will get to learn – (Modules)
Module 1- Social Media Optimization
Introduction of SMO.
Types of SMO.
Importance of SMO.
Strong Call To Action (CTA).
Facebook Open Graph (OG), Google+ Author or Publisher & Twitter Card Implementation.
Keywords Implementation on Business Pages.
Implementation of Trendy # Tag.
Informative and Engaging Articles with Proper Keyword Targeting on Each Pages.
Attractive and Shareable Pictures.
Third Party Tools for Tab Implementation.
Module 2- Facebook Business Page Optimization
Facebook Optimization Introduction
Facebook engagements with Facebook likes, shares, comments, mentions & # tags.
Differences between Facebook Profile, Page & Groups.
Facebook business pages.
Facebook Open Graph (OG) and Onpage implementation.
Setting up Facebook Page.
Managing & updating Facebook Page.
Building Audience on Facebook Page.
Scaling up Facebook Page in terms of Likes, Shares and Social Reach.
Third party tools for Facebook Page Fan Acquisition.
Posting guidelines for Facebook Pages for better ROI.
Monitoring and analyzing Facebook Page engagements.
Utilizing Facebook Groups to reach to the targeted customers.
Creating events on Facebook.
Creating a Facebook Group and scaling up.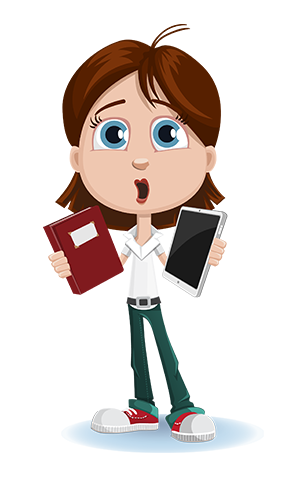 Module 3 – Optimization of Google Plus
Google+ Communities
Google+ dos & don'ts.
Setting up a profile on Google+.
Understanding Google+ structure.
Google URL Shortner for content sharing & promotions.
Creating a Google+ community.
Creating a Google+ Local business page.
Google+ +1, shares, comments & mentions.
Connecting Google+ with website.
Google+ Hash Tags (#).
Google+ for Search Engine Optimization (SEO).
Google+ Author & Publisher markup.
Google+ Local.
Module 4 – Optimization of Linkedin
Linkedin management.
Profile creation on Linkedin.
Linkedin dos & don'ts.
Question & answering on Linkedin.
Scaling up connections.
Public & private messaging on Linkedin.
Targeting & reaching prospective clients from Linkedin.
Setting up Company Pages on Linkedin.
Networking with influential decision makers.
Module 5 – Optimizing of Twitter
Understanding Twitter.
Twitter Cards and Onpage implementation.
Twitter dos & don'ts.
Twitter & Hash Tags.
Know whom to follow & whom to unfollow.
Retweet & Favorite on Twitter.
User engagement on Twitter.
Networking with influential individuals and companies.
Monitoring Twitter data using social tools.
Twitter Followers.
Module 6 – Optimizing and Managing Youtube
Youtube Introduction
Creating a Youtube Channel.
Super engaging, viral videos on Youtube
Monetizing Youtube Videos.
Youtube for SEO.
Creating simple videos for Youtube.
Running Ads on Youtube Videos.
User engagements on Youtube.
Module 7 – Optimizing Pinterest and Sharing of Picture
Opening a Pinterest Account
Creating boards on Pinterest.
Sharing information & pictures on Pinterest.
Adding related categories to the profile.
Repin on Pinterest.
Infographics sharing on Pinterest.
Verifying business website on Pinterest.
Pin-It button on website.
Pinterest for businesses.
Module 8 – Utilization of Content Distribution Sites
Video sharing on Vimeo, Daily Motion etc. (apart from Youtube).
Article submissions on article submission sites.
Power Point Presentation (PPT) sharing on Slideshare, Docstoc etc.
Press Release management
Image sharing on Flickr & other picture sharing sites.
Module 9 – Social Media Engagements & Promotions and Blogging
Setting up Blog.
Writing viral contents for Social Medias.
Optimize Blog for SEO & SMO.
Measuring engagements.
Quality, quantity & consistency for blogging.
Guest blogging (must be valuable, well researched, informative & engaging
Promoting & distributing contents socially on Social Medias.
Module 10 – Google Analytics and Third Party SMO Tools
Measuring SMO ROI with Google Analytics.
Google Analytics integration
Analyzing Social Reach on various social medias using Bitly, Buffer, Tweepi, Hootsuite etc.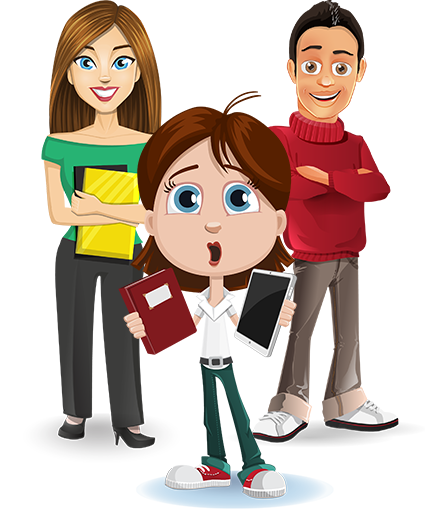 Who should do the Course?
Students aspiring to become social media or Digital Marketing experts
People who want to work as freelancers and earn by working from home
IT and Technology Geeks
Content Writers and Inbound sellers
Graphic or Web Designers
Search Engine Optimizers
Affiliate Professionals or Bloggers
Entrepreneurs and business owners
What you may expect post completion of the course?
As an SMO specialist, you can expect the following employment opportunities:
Work as an SMO expert in anywhere in the world
Become a certified as a SMO professional
Work as Freelancers and earn sitting at home